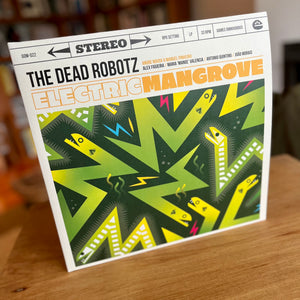 Electric Mangrove
New LP-RPG setting by the DEAD ROBOTZ. A tropical mangrove swamp invaded by alien robots and mutated pirañas. Includes booklet with table-ready adventures. Limited run of 1,000 copies.
Buy Now
The Job
A game of glorious and ridiculous heists inspired by movies such as Ocean's Eleven or the Italian Job, and games like Fiasco or Dread.
Buy Now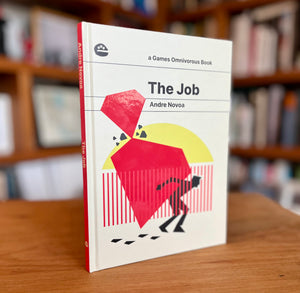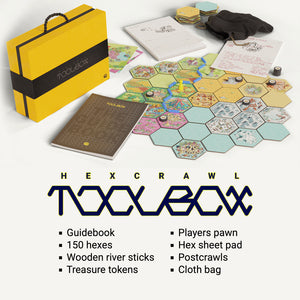 The Toolbox
A deluxe boxset with all you need to create endless maps and settings for your fantasy games. Check out our OMNIVOROUS HEX WORLD dedicated website. Digital toolkits available HERE.
Buy Now
Haunted Almanac
The Highland Paranormal Society master anthology is back in stock with a new print run. A complete collection of award-winning Nate Treme's body of work between 2018 and 2021.
Buy Now